Website implementation
I have a great passion for technology, I engage across several social media channels and constantly buy new computers and devices. There is little surprise therefore that I enjoy and have built a number of websites for clients.
Websites should be built in a way where the majority of the time the client is able to be self sufficient. Few businesses want to be on the phone to developers constantly and even when developers are engaged it is important to ensure that the specifications that are being discussed are truly understood and impliemented well. For this reason I take a very pragmatic approach to website design and operation.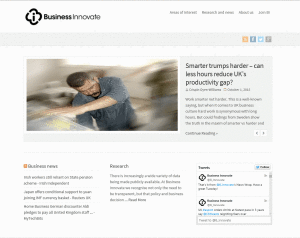 Business Innovate
Business Innovate is a not for profit and independent action tank (an entity inspired by a think tank, but focused on delivering practical outcomes) formed to research and support the implementation of progressive business solutions across business and government.
Business Innovate works with policy makers and with UK business to achieve commercial objectives through innovation, fairness, responsibility and inclusivity so as to retain and boost trust in business, and to remain globally competitive.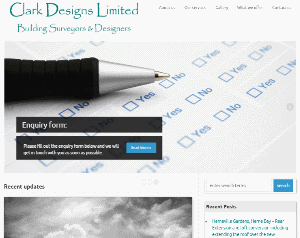 Clark Designs
Clark Designs Ltd provide a full architectural design service and are able to help domestic and commercial clients with development, refurbishment and alterations, specialising in extensions and loft conversions.
Our services include initial feasibility studies, development of a scheme with our clients, preparation of plans and submission to the Local Authority for Planning Permission and Building Regulations approval. We also act as Party Wall Surveyors, guiding our clients through the Act, ensuring that the necessary notices are served and awards published.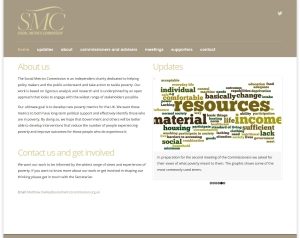 Social Metrics Commission
The Social Metrics Commission is an independent charity dedicated to helping policy makers and the public understand and take action to tackle poverty. Our work is based on rigorous analysis and research and is underpinned by an open approach that looks to engage with the widest range of stakeholders possible.
Our ultimate goal is to develop new poverty metrics for the UK. We want these metrics to both have long-term political support and effectively identify those who are in poverty. By doing so, we hope that Government and others will be better able to develop interventions that reduce the number of people experiencing poverty and improve outcomes for those people who do experience it.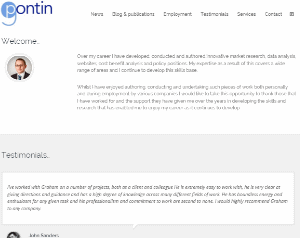 GPontin ltd
Yes, this is my website but i feel it is only fair to include it. I have learnt many tips and tricks in implimenting websites and have used some of these to develop my own site.

I hope you enjoy reading about my employment history andf the companies that have supported me, the research that this has helped create, blog pieces I add to the site and the services i offer. If you wish to get in touch please complete the form on the contact page and i will get back to you as soon as possible.